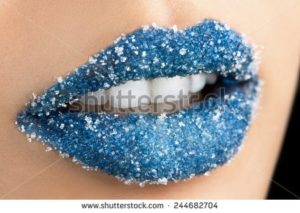 Did you know that having blue lips is a sign of lack of oxygen? This is known as cyanosis, and is very common in people who suffer from Pulmonary Hypertension (PH). This year, our Blue Lip Campaign is going online. Show us your support for PH by sending in a photo of your most beautiful and abundant blue lips.
What to do:
1. Gather as many friends, family or colleagues as you can
2. Get everyone's lips blue – be creative! Use blue lipstick, blueberry juice, or even blue candy
3. Snap a photo of everyone's blue smoochies
4. Share the photo to our Facebook timeline @PH Singapore with the tags#bluelipcampaign and #phsingapore
Photos will be judged according to categories:
Group – The most number of blue lips in one photo
Individual – The most creative and outstanding blue lip
Stand to win up to $300 worth of prizes including a brand new Fitbit! Contest ends on 31st Dec 2016.
About the Blue Lip Campaign:
PH is a rare condition where blood pressure in the lungs becomes high, leading to lack of oxygen, breathlessness, and difficulty moving around. One of the main symptoms is cyanosis, or blue lips. Although this disease is rare, the symptoms it causes can significantly impact a patient's life. The Blue Lip Campaign was kickstarted in 2010 by PH Canada to raise awareness for PH and it has been running annually in Singapore ever since.
Contest T&Cs: 1. Contest valid to participants residing in Singapore only. 2. All entries must be submitted by 31st Dec 2016 midnight via the PH Singapore Facebook profile page/timeline. 3. Results will posted in Jan 2017 on PH Singapore website and social media platforms. 4. Winners will be notified via social media to arrange for collection of prizes. 5. Prizewinners will be decided based on the sole discretion of the organizer. 6. The contest organizer reserves the right to change conditions of participation and prizewinning.
http://phsingapore.org/wp-content/uploads/2016/02/phs-logo-website-400x183-300x137.png
0
0
PH
http://phsingapore.org/wp-content/uploads/2016/02/phs-logo-website-400x183-300x137.png
PH
2016-10-14 06:02:59
2017-01-24 04:40:50
Blue Lip Campaign 2016 Singapore & Contest giveaway! -closed-